How Do I Know If There Are Predators In My Area?
Finding out about sexual predators that live in your community is important. There are a few ways you can find this information pretty easily. Knowing about potential threats in your area can help you stay safe, as well as protect your family from tragedies. Community awareness is one of the best ways that communities as a whole can avoid being torn apart by the catastrophes that sexual predators can bring with them. If you've found yourself wondering, "are there any predators in my area?" then please read on, we plan to give you valuable information that will help you to locate any potential threats that live near you.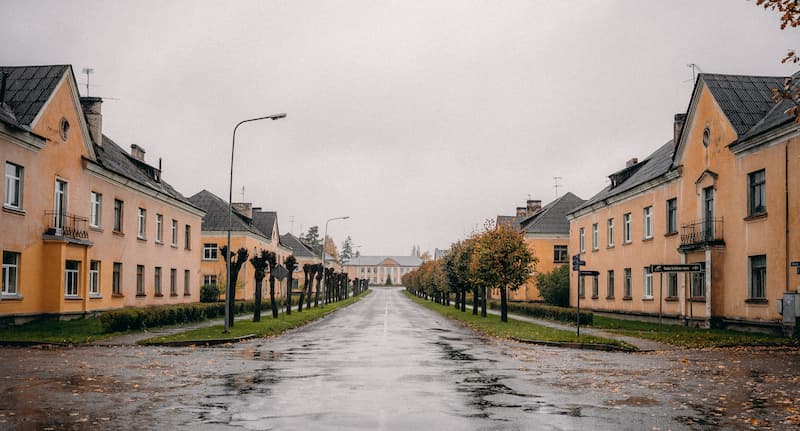 Using the Tools Provided
In 1994 a young New Jersey girl named Megan Kanka was raped and murdered by her neighbor who was both a known pedophile and a convicted sex offender. After this happened lawmakers all over the country scrambled to pass laws to help prevent this from happening in their states. They realized that having this information available for the public would make such tragedies much more difficult for predators to attempt and succeed. This is when Megan's Law was drafted. By 1996 there were a lot of states that had passed their own version, and the federal government in Washington D.C. also passed their own version. Most states that passed Megan's Law required for a sex offender registry to be open to the public and even led to sex offender registries being posted online.
In 2006, nearly 30 years after his death, the Adam Walsh Child Protection and Safety Act was passed and this required all states to provide information about offenders that are both moderate and high-risk offenders at a bare minimum. Most states provide more information than this, and every state does things a little differently when it comes to both the laws they have that govern sex offenders and how they handle their sex offender registries.
In most cases, you can expect to find the name, address, physical description, picture, and charges of the offender. This information is very important for communities trying to ensure that they know who they need to be on the lookout for, and can help you keep your family safe for the same reason. Some states provide even more information than this and go so far as to send out mail notifications when a sex offender moves within a specified radius of your home. It's important to look into your own state's laws so you know exactly what kind of information you can expect to find as well as how far out of its way your state will go to inform you of sex offenders.
Finding these registries is very easy. Most people will just conduct a quick internet search on their preferred search engine and the registry will appear at the top of the search results. It's of great importance for officials to make this registry as easy to find as possible.
Another common method that people use to find the registry is to use the National Sex Offender Registry to link them to their local sex offender registry. The national registry is a collection of all of the sex offender registries in the country, including states, native reservations, territories, and even Washington D.C. making this a very easy portal to any state registry as well as a quick place to look if you need to check for friends or family that live in other states.
How to Identify a Predator
Sexual predators don't have any particular look about them. They look like normal people, and it's likely that you've seen sexual predators while you've been out in public and never known. That's part of the reason why the sex offender registry is so important, but how would someone identify a sexual predator that hasn't been convicted yet?
There are a few red flags you can look out for. When trying to suss out pedophiles you can look out for people that are shut-ins, don't have a lot of adult friends, tend to gravitate to children, and seem to foster weirdly intimate relationships with children. Of course, not everyone that exhibits these traits is a pedophile, but if someone hits multiple of these traits you should probably keep them away from your children.
For both sexual predators that target children and adults, you can typically see pretty clearly that they use a lot of manipulative language. Manipulation is the biggest tool in nearly any sexual predator's toolbox and will often put their victim down as well as try to use their victims' emotions against them to try and make it feel like anything that happens is their fault.
Staying as Safe as Possible
Staying safe from sexual predators can help you avoid many tragedies and traumas. Knowing exactly how to spot and avoid a sexual predator can help you and your family, friends, and other loved ones safe.

Is a Registered Sex Offender Living Near Your Family?
---
Find Out Now
By clicking above, I accept the Terms of Use
What Parents Say About Kids Live Safe
"EVERYONE SHOULD HAVE THIS SITE...."
- Anthony E. Rone, Hinesville, GA
"Please make sure your children are safe. Keep up with the site and tools."
- Cheryl A N Valois Auburn, MA
"I am very thankful for this site.....having three children this is a very big peace of mind."
- Ashley May Bonang