How to Keep Your Child Safe from Child Predators
One of the scariest things about child predators is that there is no sure way to tell who is one just by the way that they look. When you walk down the street, through a shopping mall, or ride on public transportation, you never know who the people that are around you are. It may seem impossible to keep your children completely safe from potential threats, but with some diligence and awareness, you can do a pretty good job of it. The main thing is being aware and knowing where the potential threats are located.
Take Advantage of Sex Offender Registries
The sex offender registries were put into place for a reason. In 1994 a convicted child molester kidnapped, raped, then strangled to death a young girl by the name of Megan Kanka. The man that committed the crime had recently been released from prison after being convicted of other sex crimes against children. When he was released from prison, he moved right into the neighborhood of his victim, even lived across the street from her, without anybody knowing that he was there.
It is horrible that a crime like this had to happen in order for laws like Megan's Law to be put into effect, but now that law is a way to stay informed and know who lives around you and your children. All you have to do is search the sex offender registries, and you can see where the convicted sexual predators are in your neighborhood and even know what they look like.
Having access to this type of information does not mean that you, or anybody else, should harass or threaten the people that are on the list that have been convicted for sex crimes. Having the information only means that you know who to watch out for and who to keep your kids far away from. Just knowing that they are there and what they look like could be enough to save a life.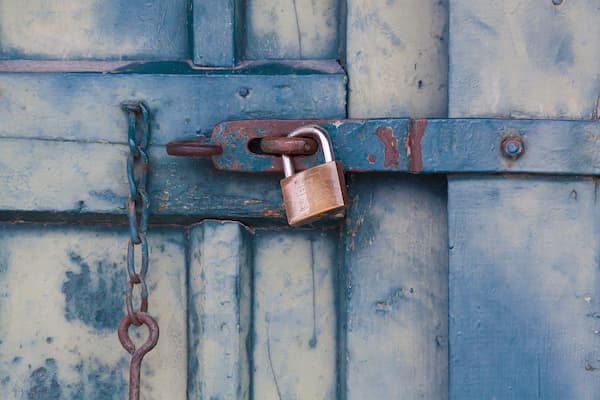 Be Observant
If you live in the type of neighborhood that always has a typical vibe, it is fairly easy to spot things that are out of the ordinary and take a closer look at them if need be. However, not all neighborhoods are small, quiet, and peaceful. It is unhealthy to walk around in constant fear that everybody that you pass on the street is a potential child molester that wants to hurt your children. However, it is wise to remain aware of what is going on around you. If a person is talking to a child in your neighborhood that doesn't seem quite right, it is perfectly fine to walk up and assess the situation. You just never know what you could be interrupting if you get a bad feeling about something and choose to look further into it.
Social Media Monitoring
Kids like their phones and their social media platforms. So much so that many of them will spend as much time on them as they possibly can. The evil side of social media is that predators can create fake profiles and use any picture that they want in order to represent themselves. Even pictures of other children. It is a good idea to be actively involved in your children's social media endeavors, so you can spot anything that looks wrong and off.
Communicate With Your Kids
Whether it is your own children, or children that you are responsible for, or any child for that matter, it is healthy to communicate with them about things that could keep them safe. If your children feel safe around you, they will be more likely to tell you if something is wrong. In any event, let them know that although it is unfortunate, not all grown-ups are looking out for their best interests. Just because somebody tells them to get into their car or to go to a certain place does not mean that they have to do it. The more of an open line of communication that you have with your kids, the better off you all will be. Let them know to speak up and speak out if something is not right.
Conclusion
There does not have to be a dark and dismal ending to everybody's story. There are plenty of resources out there that are available for parents and children both to take advantage of and stay safe. Searching the sex offender registries, keeping a watchful eye out, and being careful on social media are all powerful tools that can help to keep everybody safe and happy. Enjoy your life and have fun times, but always be aware.

Is a Registered Sex Offender Living Near Your Family?
---
Find Out Now
By clicking above, I accept the Terms of Use
What Parents Say About Kids Live Safe
"EVERYONE SHOULD HAVE THIS SITE...."
- Anthony E. Rone, Hinesville, GA
"Please make sure your children are safe. Keep up with the site and tools."
- Cheryl A N Valois Auburn, MA
"I am very thankful for this site.....having three children this is a very big peace of mind."
- Ashley May Bonang