What are the Causes of Child Abduction?
One of the more frequently asked questions on the internet is "what are the causes of child abduction?" Although this is a perfectly fair question, there is no clear answer. Nobody really knows what is going through a child abductor's mind when they decide to abduct a child. Sometimes the abductors are harmless people with mental health issues, but sometimes the abductors are sick people that selfishly prey on children in order to satisfy their own desires. In any event, here are some of the more common reasons why children get abducted, hopefully, this will shine some light on how child abductions can stop completely.
Family Member Child Abductions
With most of the child abduction cases that happen in the United States, it is because a member of the family takes the child away from the home for one reason or another. For example, if the mother and the father are in a dispute so one of them chooses to take the child out of the home, it can be considered an abduction. In many cases, after one of the parents is awarded custody, the other one will abduct the child. Family member abductions rarely end up with a child in harm's way, but they can be a little ugly.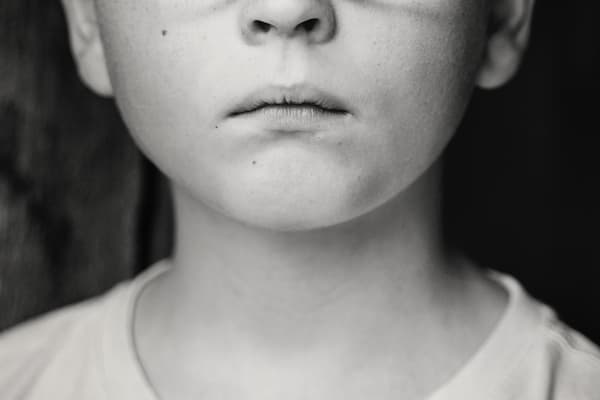 Sex Trafficking Child Abductions
A more sinister type of abduction is when a sex trafficker baits and grooms a child for the purpose of sex trafficking. In many cases, sex trafficking abductions start online on a social media platform. Sex traffickers like to target young teens that are easily persuaded by attention and gifts. A pleasant, charming person will approach the victim and get to know them personally. They will even meet up a few times for something fun and exciting. When the victim is ripe and ready for the picking, the trafficker will then force them into prostitution. Unfortunately, many of the teens that fall into the sex trafficking trap are convinced that it is their own decision and that they are being treated with the utmost kindness.
Ransom Child Abductions
Another reason why people abduct children is so that they can extort money from their parents. Ransome abductions happen when a person or group of people kidnap a child then threaten the child's parents with violence towards the child. The abductors promise they will return the child safe and sound if the parents give them a certain amount of money. There are many TV shows that portray a kidnapper as a dimwitted fool that gets outsmarted by the child, but, in real life some of these abductions are horrific.
Sexual Predator Child Abductions
Although child abductions that end in the death of a child are very low, they still happen more than they should. Sexual predators are people that have deviant sexual desires that usually involve children. Since it is such an unacceptable act to sexually abuse children, child molesters are extremely ashamed of themselves and want to destroy evidence of their sick crimes, so they will abuse their victims, then murder them and try to hide them. Sometimes sexual predators only become aroused in the act of violence with sex, so they harm others in order to satisfy their sexual fantasies. In any event, one child falling prey to this kind of abuse is too much. Sexual predators are the reason why sex offender laws are so strict today.
Sex Offender Registries
Sex offender registries are tools that allow the government and the citizens of the country to keep a watchful eye on convicted sex offenders. Megan's Law is a federal law that requires sex offenders to register their information and their crimes with the state that they committed their offenses in. Each state has its own laws regarding convicted sex offenders, but all states have a database meant to share current data pertaining to sex offenders. It is because of this law that regular people can get the information that they need in order to keep their loved ones safe. If you see that there is a sex offender living near you, it is a great way to keep your kids away from them. Sometimes just knowing the facts is enough to save a life.

Is a Registered Sex Offender Living Near Your Family?
---
Find Out Now
By clicking above, I accept the Terms of Use
What Parents Say About Kids Live Safe
"EVERYONE SHOULD HAVE THIS SITE...."
- Anthony E. Rone, Hinesville, GA
"Please make sure your children are safe. Keep up with the site and tools."
- Cheryl A N Valois Auburn, MA
"I am very thankful for this site.....having three children this is a very big peace of mind."
- Ashley May Bonang